ABOUT
The Blunted Reality project was started way back in 1997, when Samuel C started a vanity website that included pro wrestling talk, pop culture news, and reviews of movies and music from the time. The website ran until 2001, when Samuel's real life job began to take up most of his time and he just could no longer put in the same amount of work he had up until then. This new version of the website maintains the 90s website style that dominated the era when it was originally founded. Samuel will continue to provide commentary and reviews on things he was into at the time, as well as things he likes today.
Samuel C was born in 1980. He spent a great deal of his childhood obsessing over cartoons, comic books, pro wrestling, and movies. As a teen in the early 90s, Samuel moved away from a lot of these things, but he still kept them in the back of his mind. When he first got full-time access to the Internet in 1997, he noticed that a lot of people online had been into the same things he was as a child. Even cartoons and shows he felt were niche, like Dinosaucers and Zoobilee Zoo, had amassed quite the following. It was at this moment that Samuel decided to start his own website. By 2001, real life came calling, and Samuel just didn't have the time to keep up with the website anymore. The last thing he wrote was a scathing review of the David Duchovny film, Evolution.
Send Samuel an email if you have any feedback.
Powered by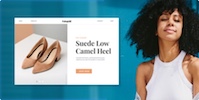 Create your own unique website with customizable templates.